Unique Wedding Extras
Our Unique Wedding Extras look fabulous and are a great focal point for any event.
They will look super stylist and can be decorated and dressed for any colour theme.
Post Box £50
Our post box is truly something special and is ideal for your guests to post their congratulation cards.
Our post box is dressed with organizer and personalised name place.
Post Box measures 107cm high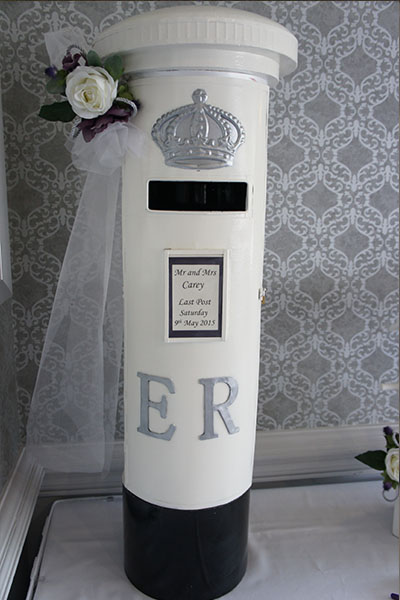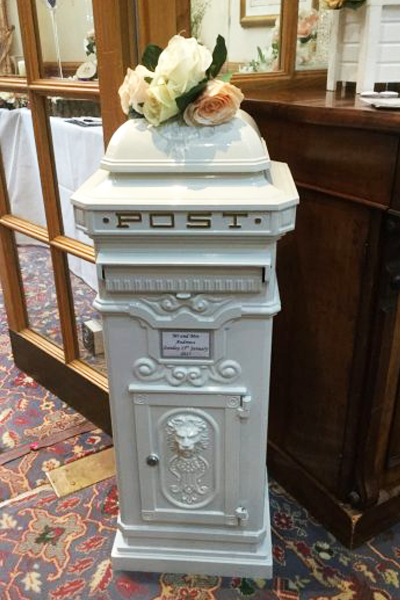 Tree / Ladder Table Seating Plan £50
Looking for a unique idea for your seating plan? Our tree or ladder is beautifully decorated to match your colour theme. It is a great focal point to any event.
Table name/number can be added to match your table plan for £1.50 per table
Holds a maximum of 12 table tags.
Wishing Well £50
A unique way to receive your guest's messages. Your guests can write their wishes to the bride and groom and place in the wishing well. The price includes the wishing well, heart shape Ivory/White card and a pen.
(Wishing Well measures 56cm high)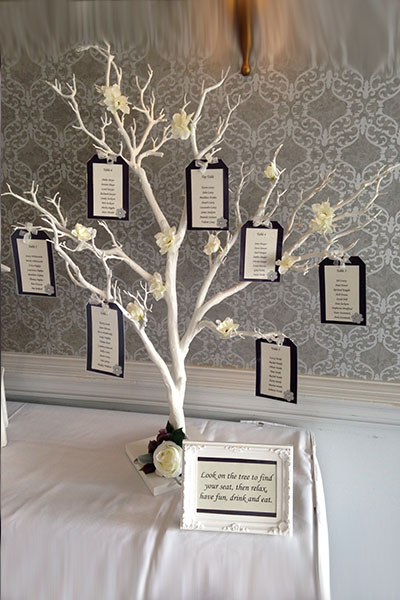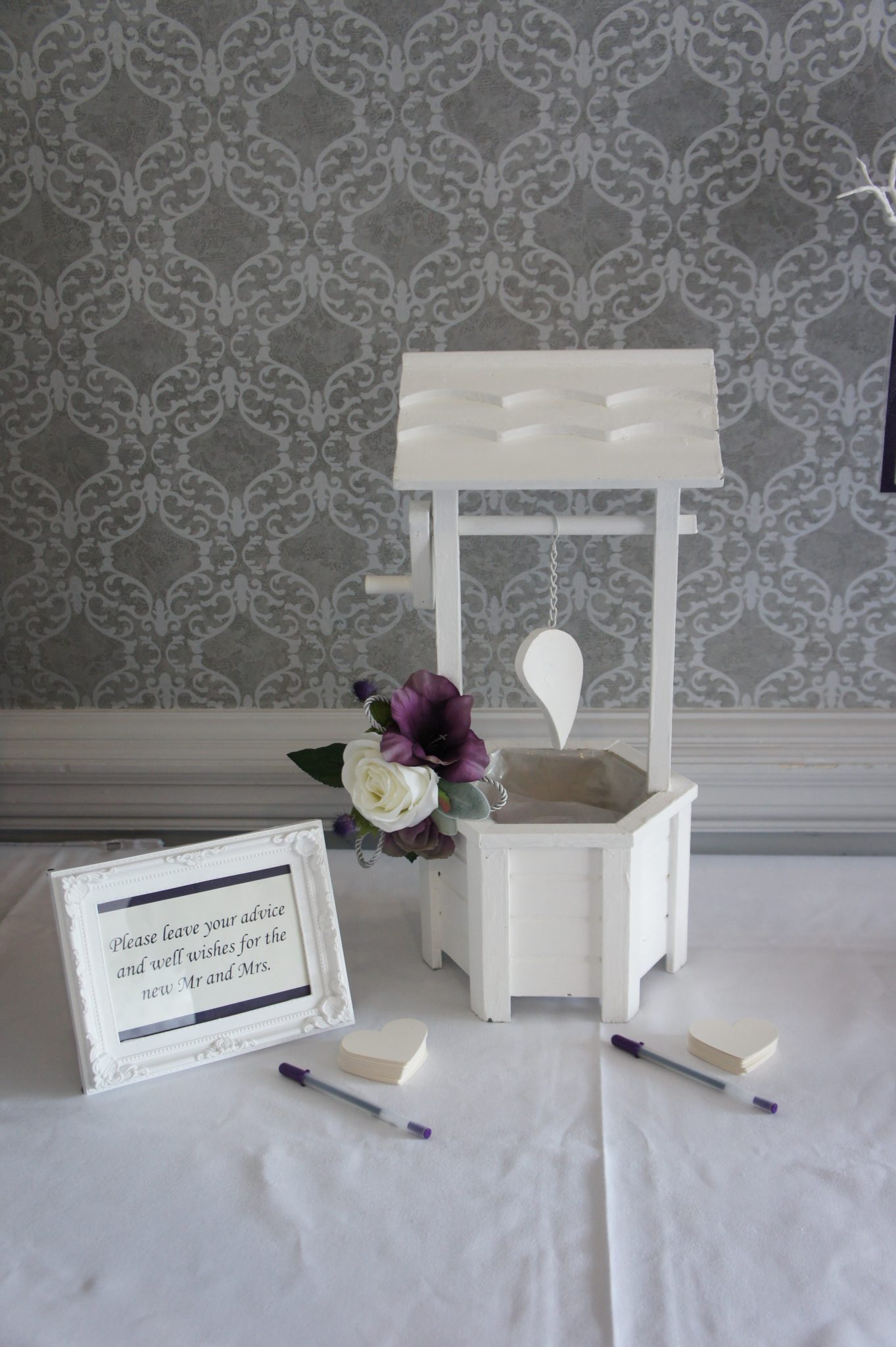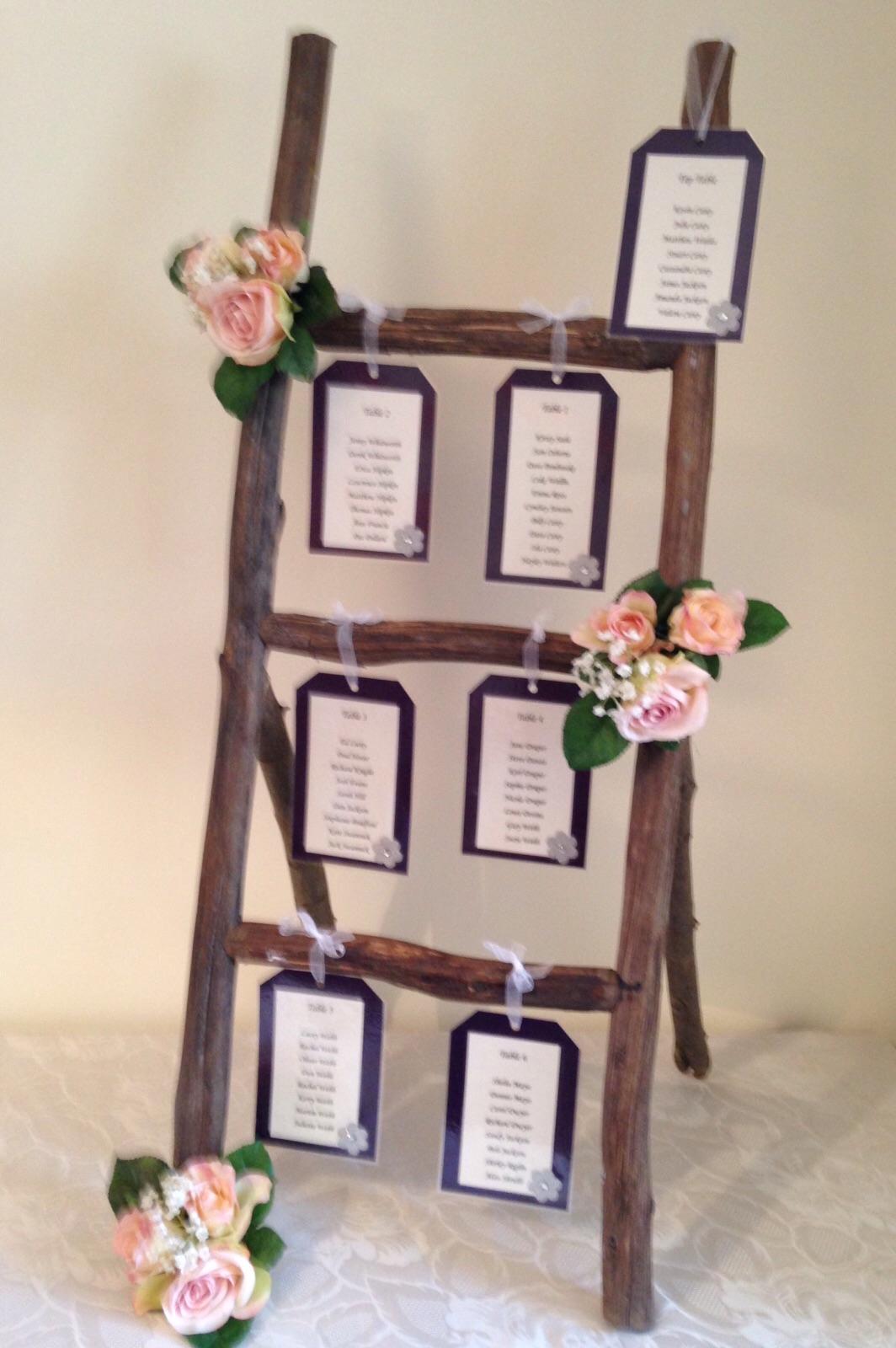 Large Floor Standing Table Plan Hire from £125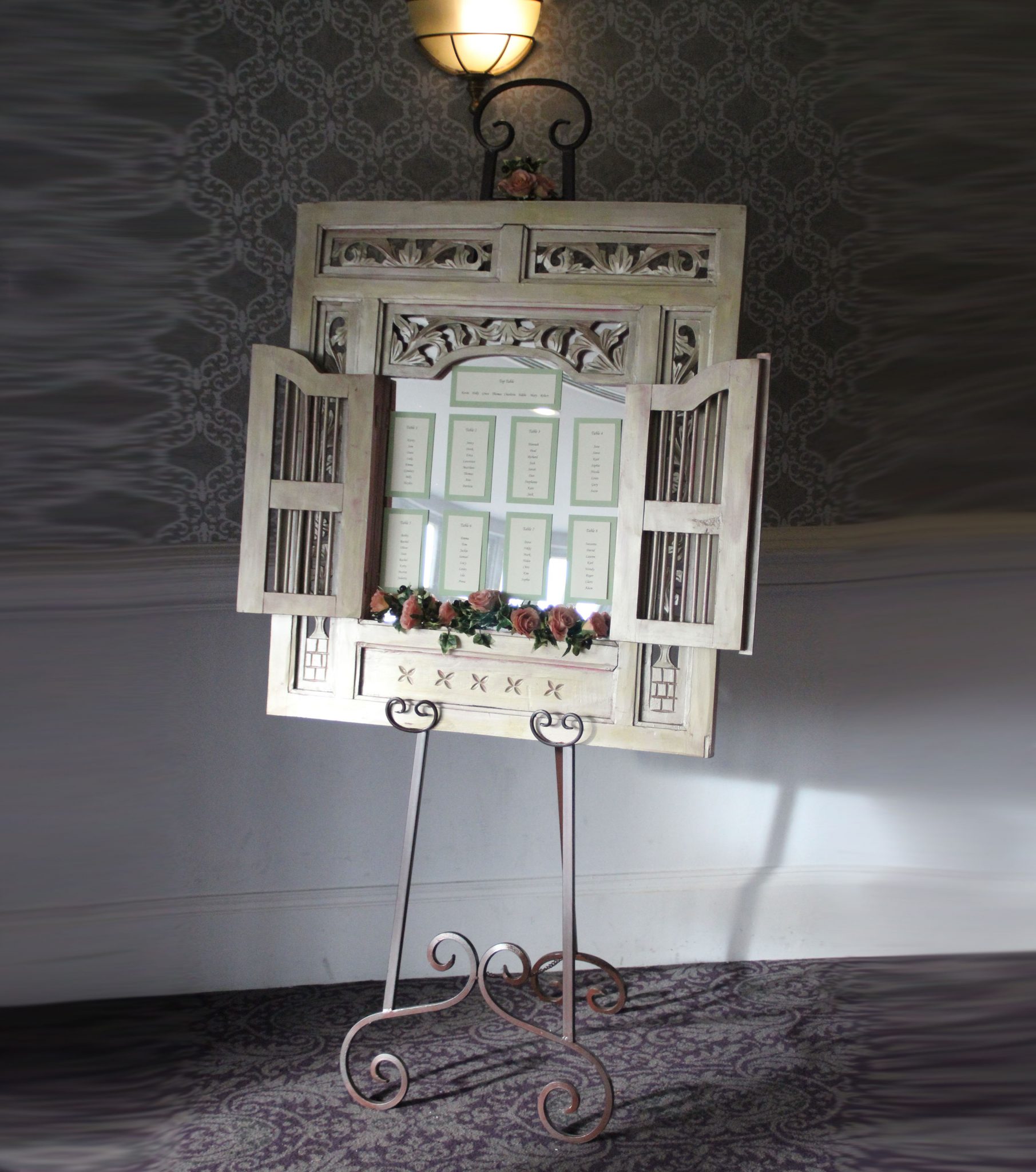 Bay Tree's £50 for the Pair
Make an Entrance with our beautiful 5 1/2 ft tall Bay Tree's in Mr & Mrs Planters.
(Bay Tree's measure 5 1/2 ft tall)
Lamp Post £75
measures 7ft (includes personalised name sign)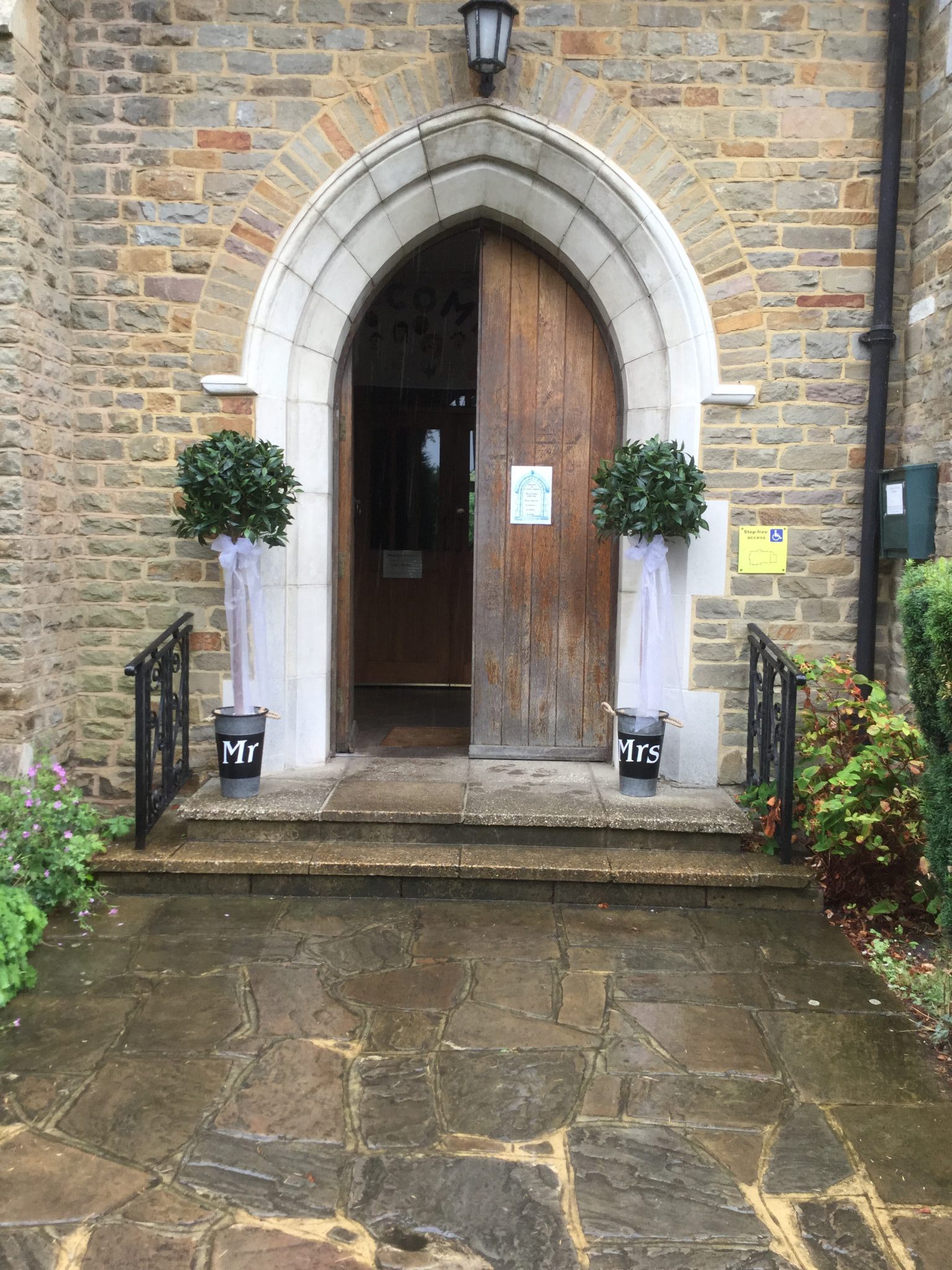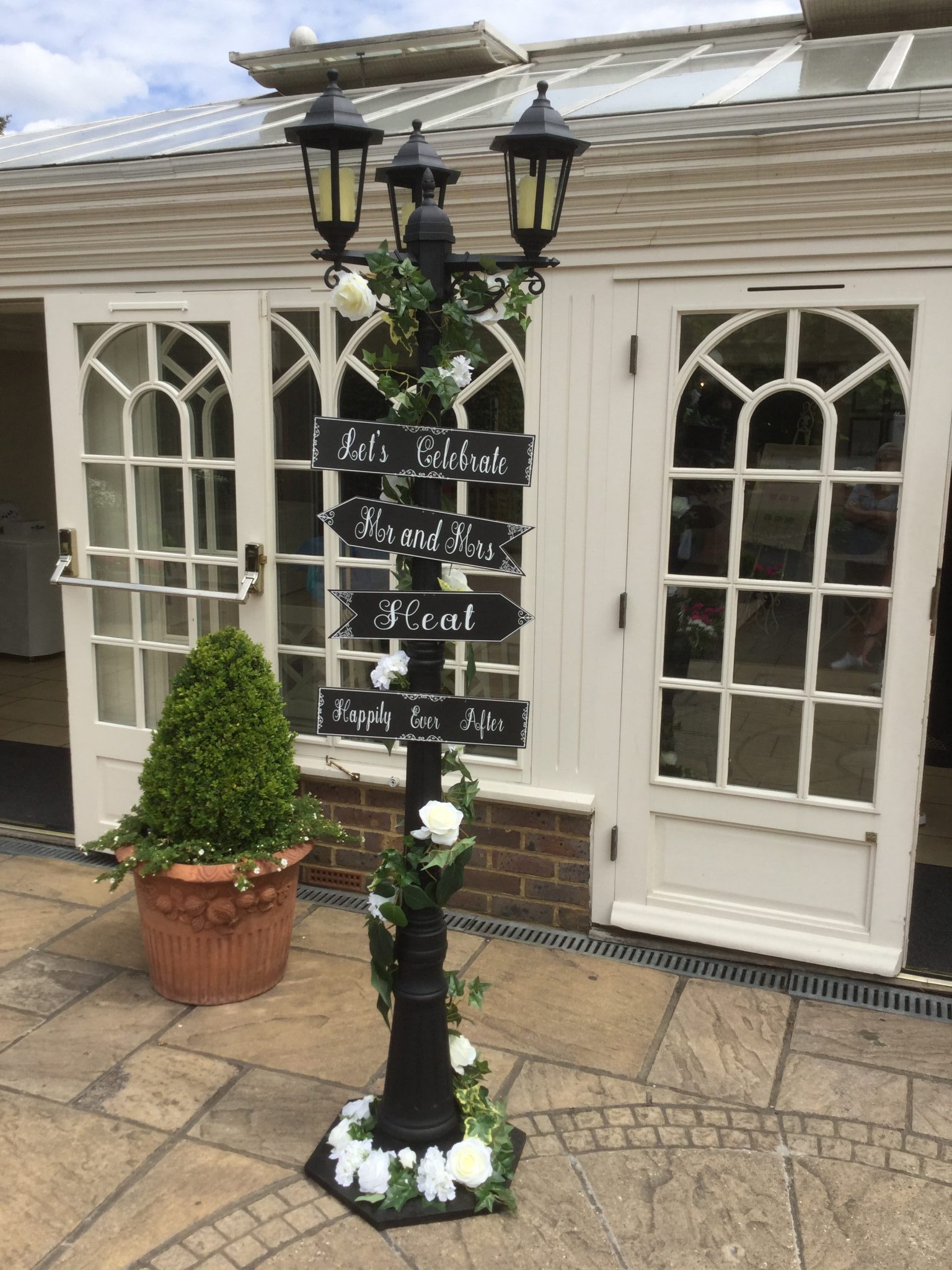 Wooden Ladder Table Planner £125
Lanterns £25 each / £125 for 6
Blossom Trees £75 each/£125 for the Pair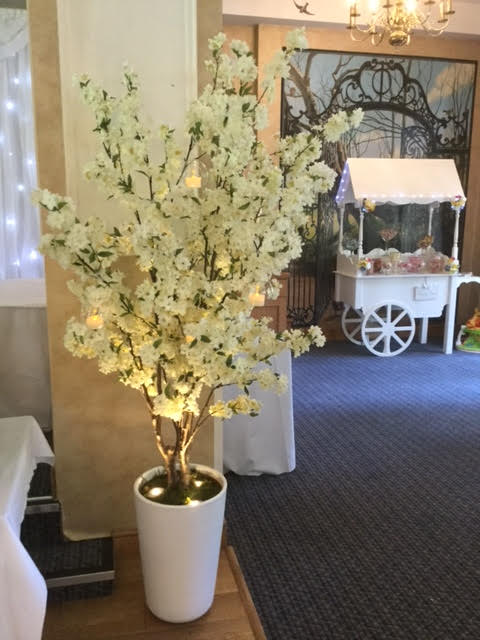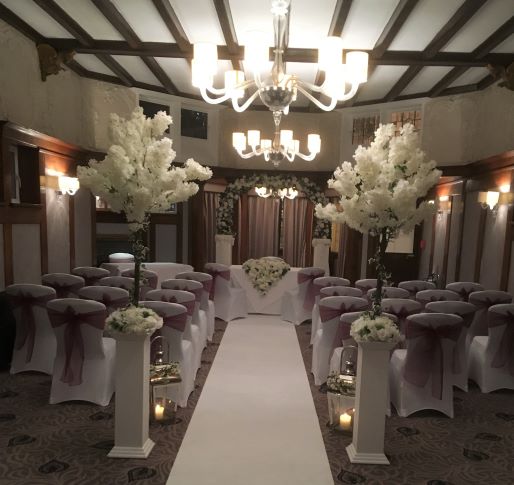 Starlight Backdrop £200
Add some glamour to your event with our beautiful Starlight Backdrop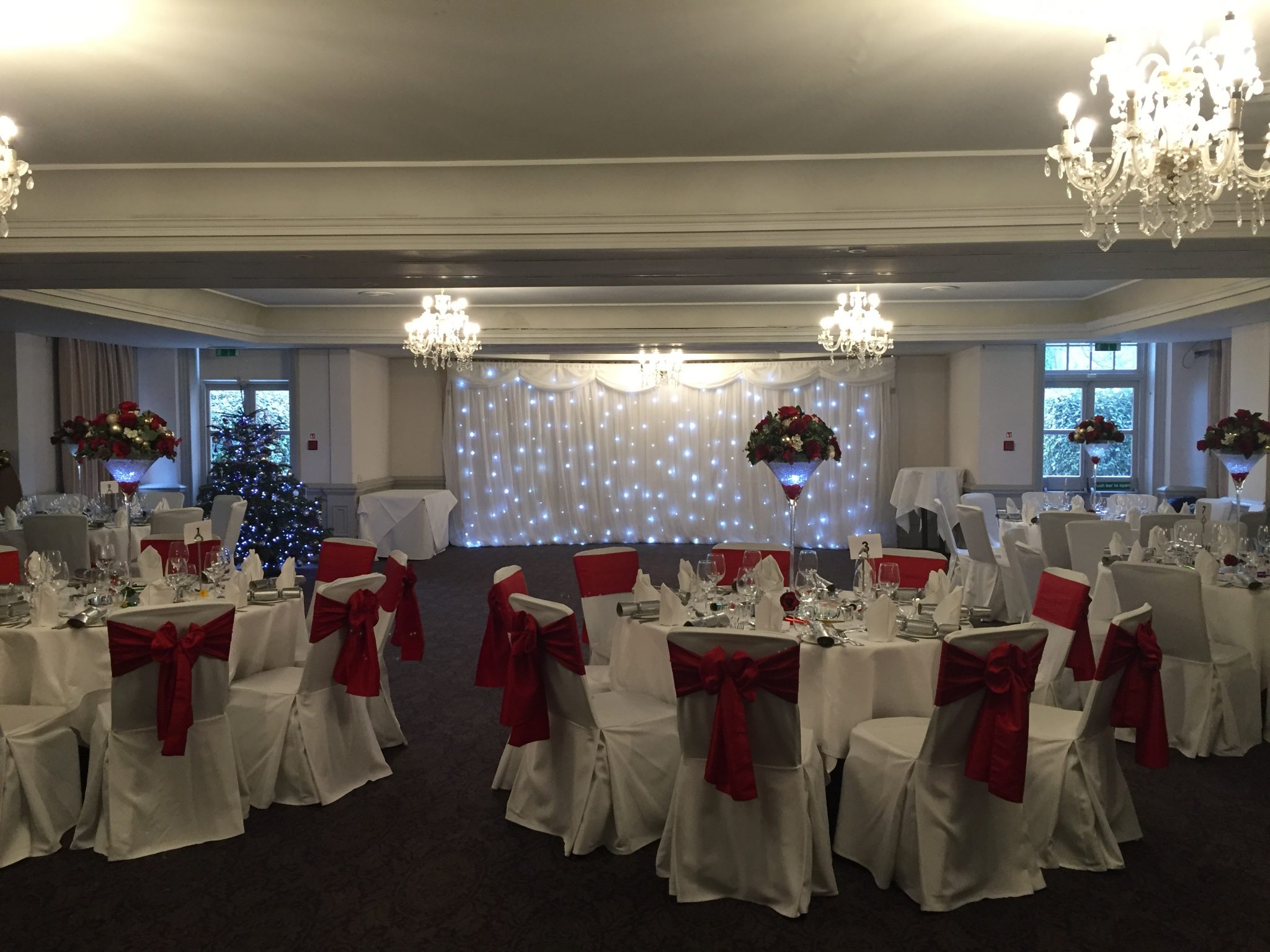 Flower Framed LOVE Letters £175
3ft or can be on stands making them 4ft. Battery operated