Candy Cart
Our candy cart is perfect for any occasion and is a great focal point. It will be enjoyed by children and adults alike. We will work closely with you to style the cart to suit your colours and theme. Sweets can also be colour coded if required.
We have a package to suit everyone. Wether you require the cart for DIY or require a serving attend to greet and serve your guests, we have a package to suit your needs and budget.
We have a wide range of sweets including a sugar free range. All sweets are subject to availability.
Please note: We will send you a list of sweet choices. We require your choice of sweets 6 weeks prior to your event.
Candy Cart
Candy Cart includes the set up of the cart, glassware, tongs and bags. The cart will be decorated to accommodate you colour scheme. The cart will then be collected at the end of the event or the following day.
This package includes between 6-9 sweet choices. This will depend on the size of your function. Average of 125g per guest. Any leftover sweets are yours to keep.
Minimum 60 guests = £225
Extra guests £1 per guest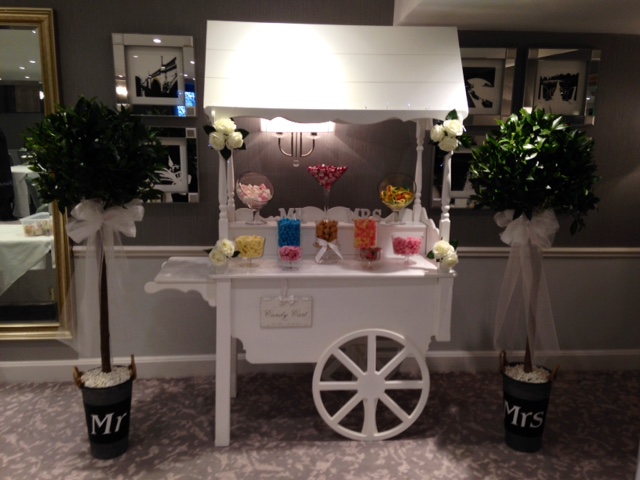 SWEET CHOICES
Love Heart Mini Rolls
Haribo Cola Bottles (fizzy or plain)
Dolly Mixtures
Marshmallows
Haribo Hearts
Jelly Beans (mixed)
Bon Bons (blue raspberry / strawberry / lemon)
Pear Drops
Chocolate Raisins
White Mice
Pink Chocolate Hearts
Jelly Snakes
Haribo Strawberries (Fizzy or Plain)
Haribo Rings
Mint Imperials
Giant Snowies (white or milk)
Liquorice Allsorts
Shrimps
Bananas (plain or chocolate)
Flying Saucers
Foam Strawberrys
Strawberry Pencils
and many more…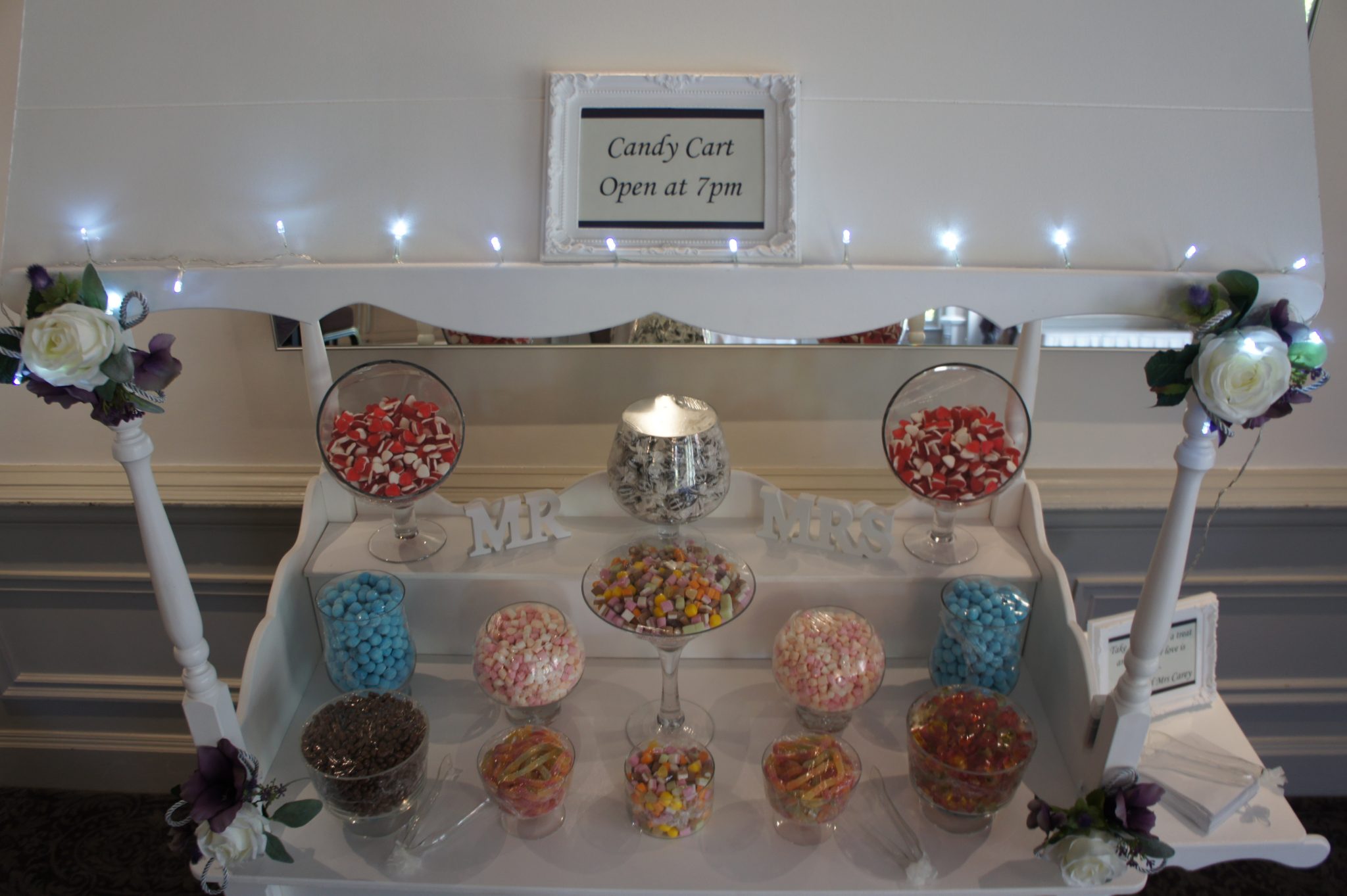 Upgrade to Premium Sweets
Ferrero Rocher
Fudge (chocolate / clotted cream / duo of chocolate and vanilla)
Coconut Ice
Honeycomb (plain or chocolate covered)
Turkish Delight
Mini Eggs
Maltessers
Chocolate Brazil Nuts
Cadbury Roses
Celebrations
After Dinner Chocolate Mints
Lindt Chocolate
£9 per luxury sweet choice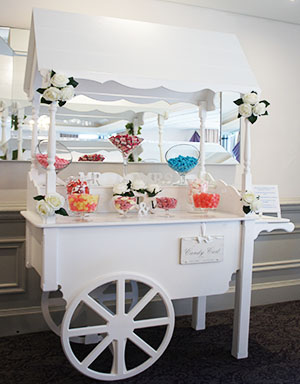 Add a serving attendant for an additional £90, serving for 3 hours.
Standalone Cart £100 hire, add use of glassware for £30, decoration for £20
The perfect piece hold full hygiene and safety certificate.
Please note: T's & C's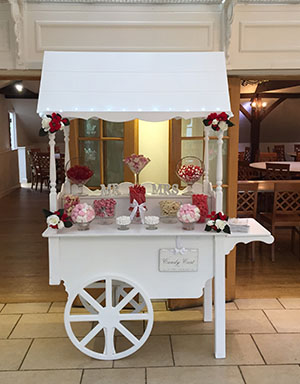 Terms & Conditions
For the safety of children we ask that all children are supervised when selecting sweets.
Some sweets may contain or have traces of nuts, or they may have been made alongside other sweets which contain nuts.
The Perfect piece cannot be held responsible for any issues resulting from food allergies.
Breakages or missing Jars/ Flowers will be deduced from the £100 deposit.
Hire goods remain the property of the perfect piece.
Please note: Cart Measurements, Height 207cm, Length 149cm and Width 64cm